"Gratitude is the fairest blossom which springs from the soul." – Henry Ward Beecher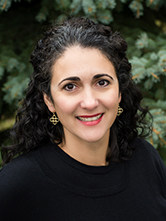 Ladies Night Out
Speaker: Ana Whelan, Owner and Physiotherapist
Please join Ana for an education session of Woman's Pelvic Health issues. All are welcome.
Location: Whitby Curling Club, 815 Brock Street North, Whitby (Second floor)
Date: April 8, 2019
Time: 7 – 8 pm
Cost: Free
RSVP: Ana Whelan, info@durhampelvichealth.ca
The cost is free but we will be accepting donations at the event for the Denise House (toiletries, diapers, sanitary products, PJs, new/unused undergarments for woman and children).
Download the Ladies Night Out flyer for more information.
Are you interested in hosting a talk or workshop? Let's talk! Contact us at 905-987-4533 to set something up.
Your body holds deep wisdom. Trust in it. Learn from it. Nourish it. Watch your life transform and be healthy.
– Bella Bleue