"This is a wonderful day, I have never seen this one before." – Maya Angelou
What is Pelvic Health Physiotherapy?
Pelvic health physiotherapy is the assessment and treatment of various conditions and issues relating to the pelvic floor muscles and surrounding pelvic girdle area. The pelvic floor is a group of muscles that attach from our coccyx (tailbone) to our pubic bone and ischial tuberosities (sits bones). They provide support for our internal organs such as bladder, uterus, and rectum. These muscles function to prevent urinary and fecal incontinence, prevent pelvic organ prolapse, sexual function, help with lymphatic system and are part of our inner abdominal core unit.
Pelvic health physiotherapy should be the first line of treatment for people experiencing any incontinence, pain or dysfunction. A pelvic health physiotherapist is qualified and trained to conduct an internal and external evaluation of the pelvic floor. To  properly access the strength and tension of these muscles a vaginal and/or rectal exam may be performed. Pelvic physiotherapists are rostered with the College of Physiotherapists of Ontario to perform this assessment and treatment. 
OUR MISSION: To Improve quality of life through evidence-based physiotherapy.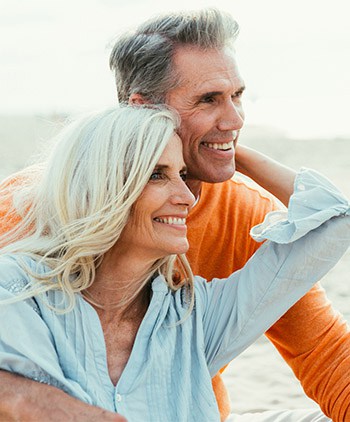 Who should see a pelvic health physiotherapist?
We can see women, men or children who have any of the following:
Incontinence, urgency or frequency of the bowel and/or bladder
Prenatal and post-partum pelvic rehabilitation
Pelvic organ prolapse/pelvic heaviness
Pre- and Post-surgical urological or gynecological
Sexual pain and dysfunction
Persistent pelvic pain
Painful menstrual cycles 
Chronic urinary tract infections
Diastasis recti (abdominal separation)
Vaginismus/dyspareunia (painful intercourse)
Digestive issues (IBS, Constipation, etc.)
Men's pelvic health including: post prostatectomy, pelvic/groin pain or chronic non-bacterial prostatitis
Post pelvic cancer treatments
Back and sacroiliac joint pain
Overactive bladder
Many other pelvic conditions
"I move therefore I am." – Haruki Murakami, 1Q84
What is involved with an assessment?
The assessment typically involves a questionnaire to be filled out prior to arrival so that you will have an awareness of some of the questions and topics we will discuss. The subjective exam will be an opportunity for you to discuss your concerns and what brings you to physiotherapy. The objective exam may involve a postural, lower back, hip, sacroiliac joint, pubic symphysis assessment. With your consent, an external and internal assessment of the pelvic floor muscles may be conducted which will be discussed in greater detail during the assessment.
Based on the exam findings, a plan of care will be discussed with you depending on your specific goals and symptoms. You will be provided with exercises, handouts, education and strategies to help you with your concerns.
What does a treatment consist of?
Did you know? In France, the government pays for pelvic physiotherapy for every woman who has had a baby. And in Britain, specialists will not perform surgery for urinary incontinence unless they see a pelvic physiotherapist for 6 weeks.
Depending on the assessment findings, the following are some treatment options:
Pelvic floor muscle strengthening
Connective tissue and visceral mobilization
Myofascial trigger point release
Home exercise program
Education
Bowel or bladder diary
Guided relaxation techniques/mindfulness
Mobilization/manual therapy of the lumbar spine, hips, coccyx, sacroiliac joints
Biofeedback
Electrical muscle stimulation
What about follow up appointments?
The plan of care is important to follow in order to maximize your recovery. Subsequent visits are 30 minutes in length and generally most people will need 6-8 visits unless it is a more complex case.
We advise our patients to book your visits ahead of time to allow more flexibility in your schedule. If you need to cancel, a 24 hour cancellation policy is in effect due to our waitlist of patients needing to be assessed and treated.
You can't go back and change the beginning, but you can start where you are and change the ending.
– C.S. Lewis